From the Websites Tab in the your control panel select the domain you are wanting to add a SSL Certificate.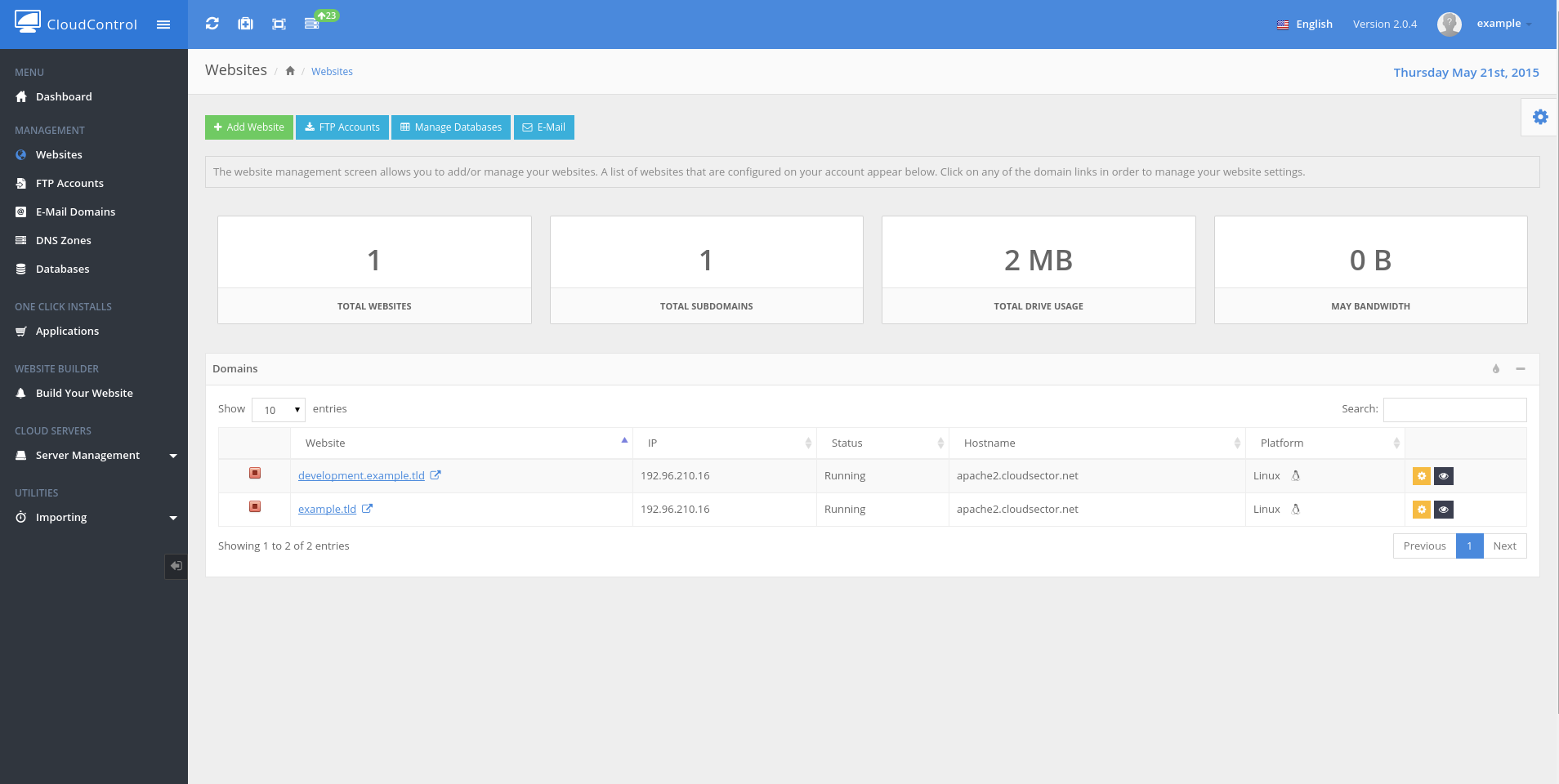 Select SSL Certificates
Click Generate CSR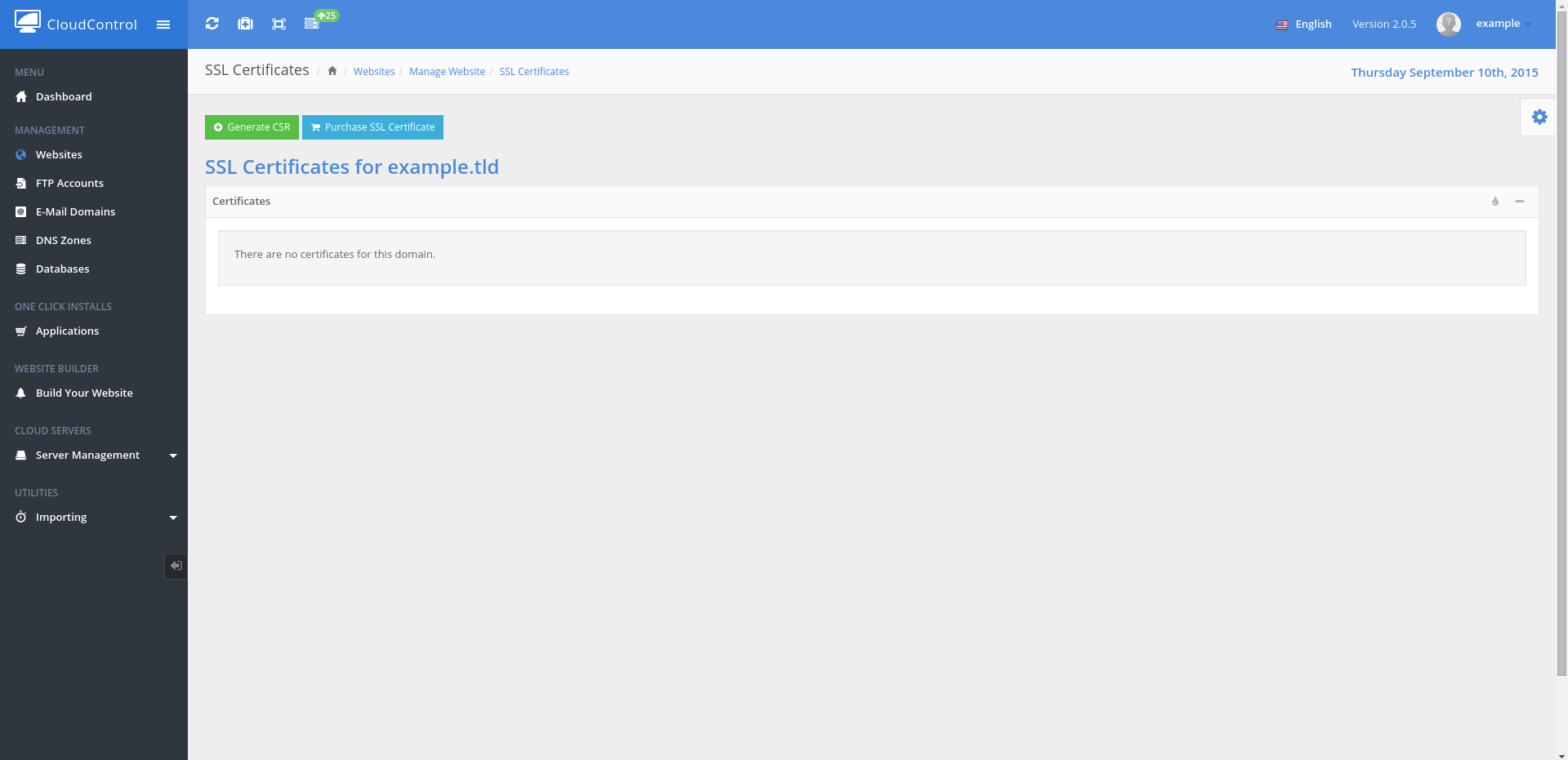 Fill out the CSR Form with the Information that will appear in the Certificate
Select the certificate you just started.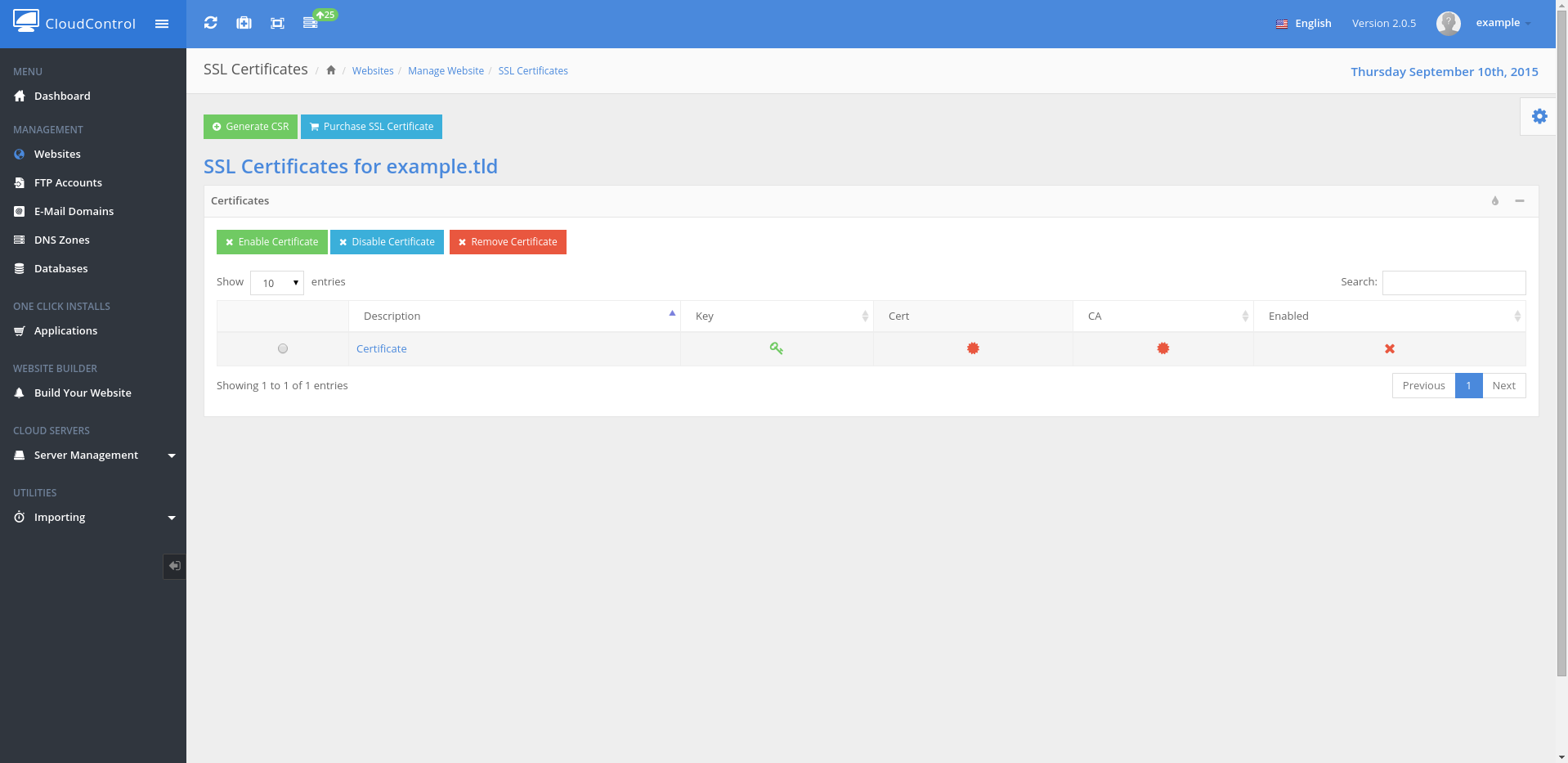 The info in the box titled CSR will be need to order your SSL Certificate.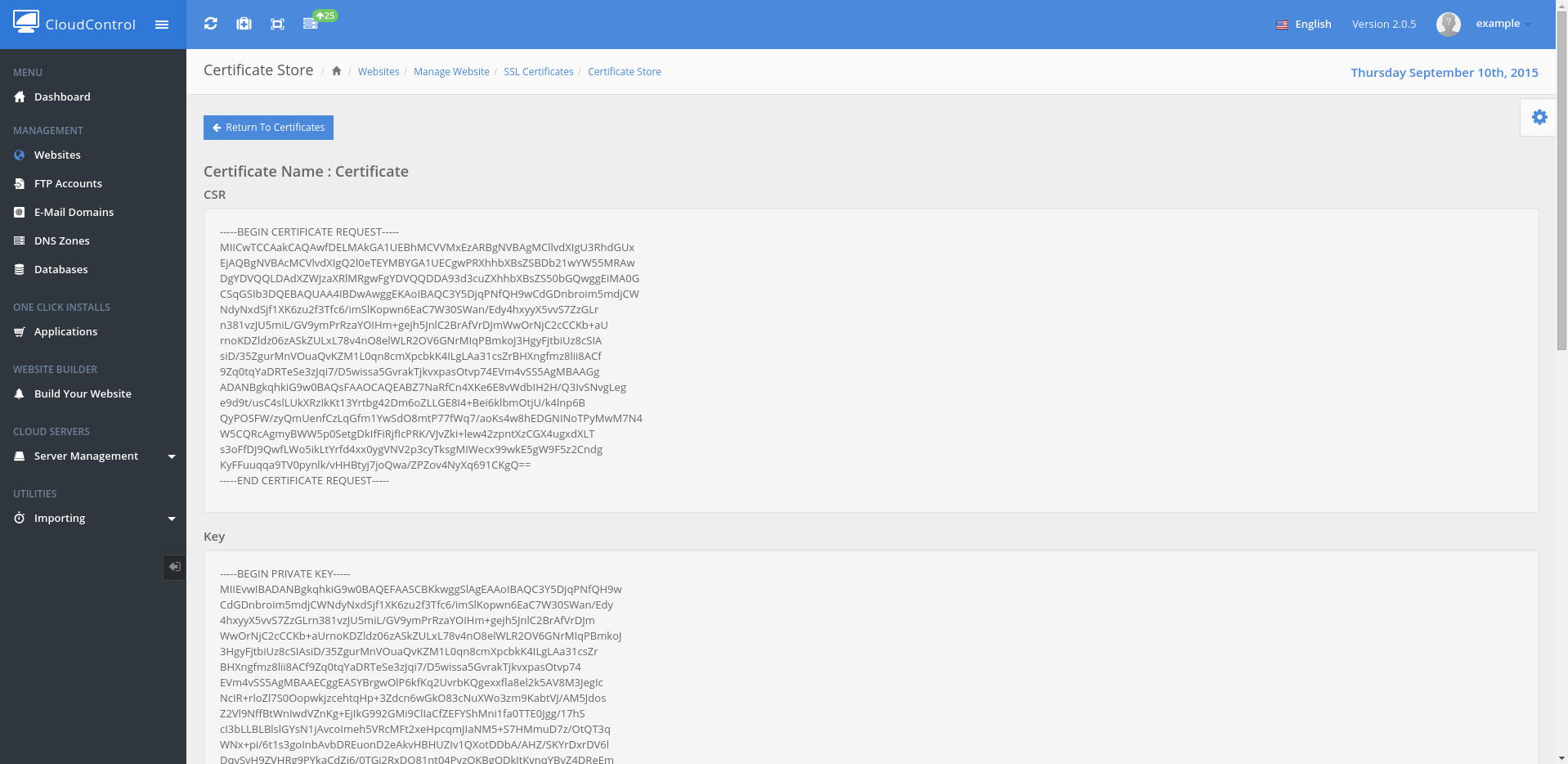 Once you recieve your Certificate from where you ordered it enter it into the Certificate Box and also enter your CA certificate into the 
CA Certificate box. then click save
Once the cert has been added select it then click enable certificate.