Via your account's control panel, login to the phpMyAdmin interface for your Wordpress database.
A list of databases will appear. Click your WordPress database.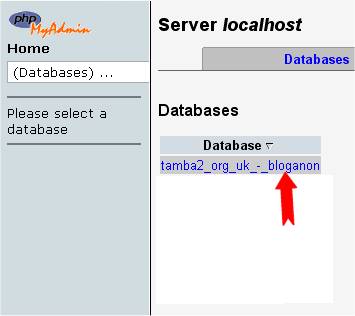 All the tables in your database will appear. If not, click 

Structure

.
In the Table column, look for a entry ending with 

_users

.
Click on the icon for 

browse

.
Locate your Username under user_login
Click 

edit

 (may look like a pencil icon in some versions of phpMyAdmin)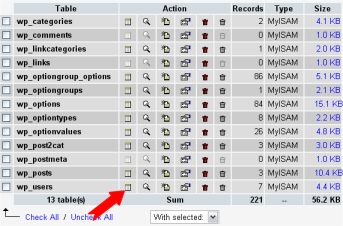 Your user_id will be shown, click on Edit
Next to the user_pass is a long list of numbers and letters.
Select and delete these and type in your new password.
Type in the password you want to use. Just type it in normally, but remember, it is case-sensitive.
In this example, the new password will be 'rabbitseatcarrots'
Once you have done that, click the dropdown menu indicated, and select MD5 from the menu.

Check that your password is actually correct, and that MD5 is in the box.
Click the 'Go' button to the bottom right.
Test the new password on the login screen. If it doesn't work, check that you've followed these instructions exactly.