In order to configure a website redirect in the Cloud Control panel,  select "Websites" from the left navigation bar.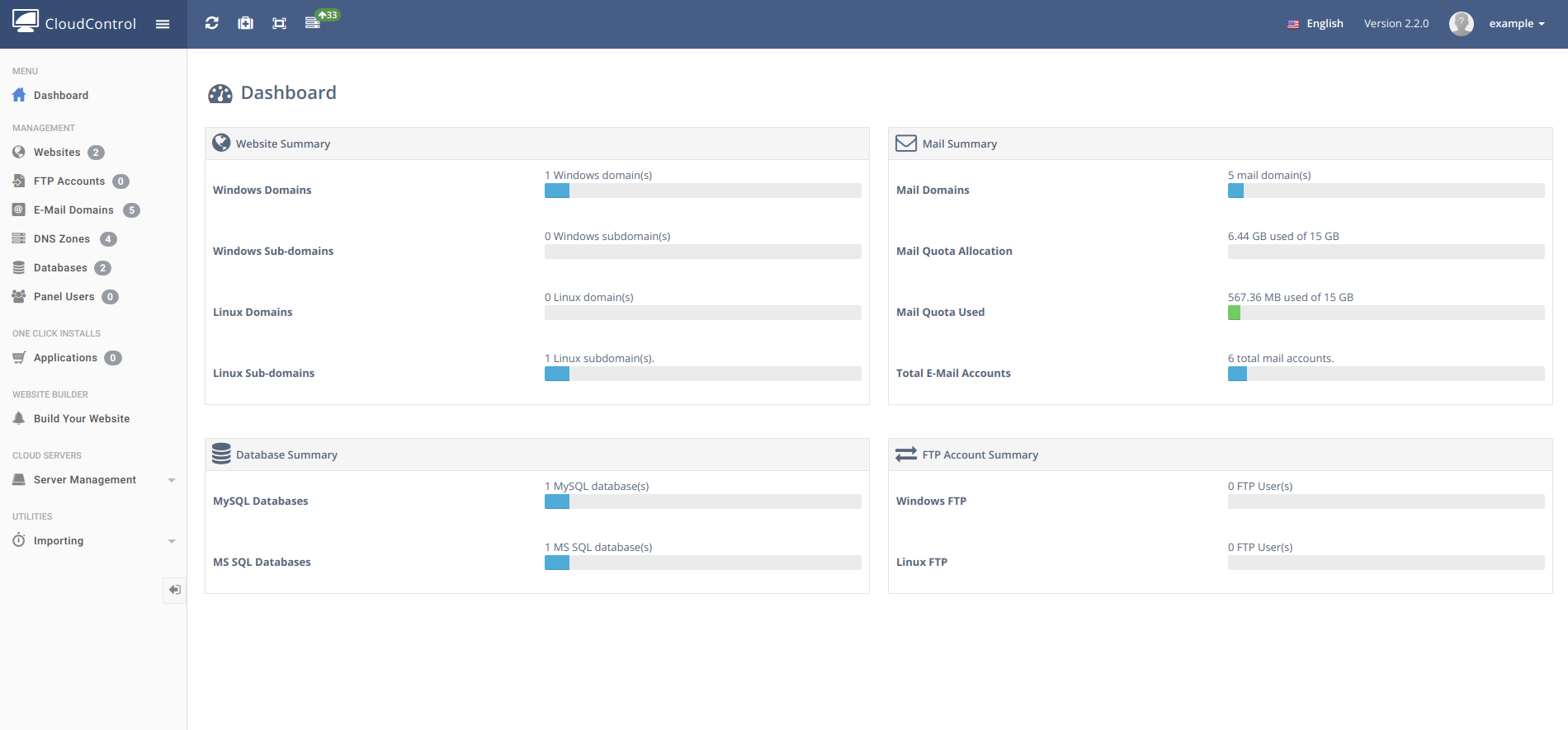 then the domain that you wish to redirect.
 then select "Redirect Website"

Enter the URL that you want it to resolve to. Be sure to hit the "Enable URL Redirection" to activate the change.